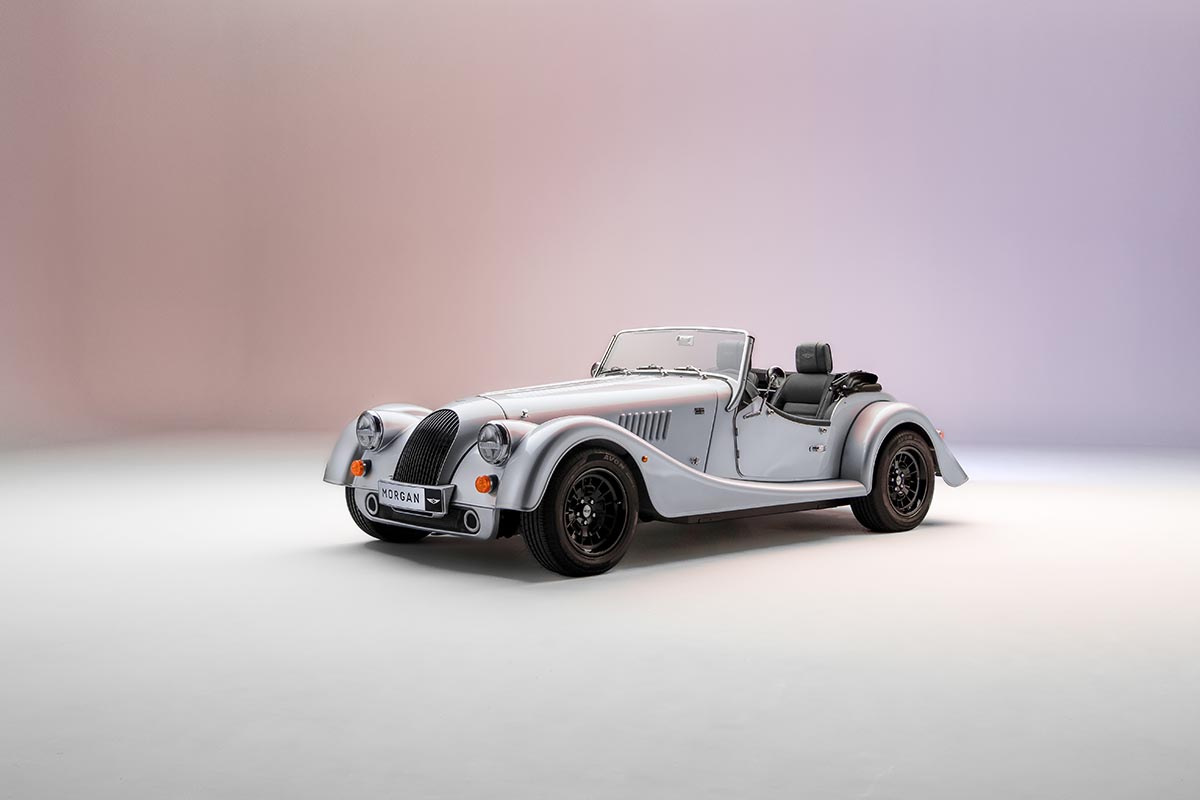 Details
The all new Morgan Plus Four featuries a bonded aluminium platform and a 255 bhp turbocharged four-cylinder engine and heralds a new dawn for Morgan.
The car replaces the Morgan Plus 4, a model that started production in 1950 and for most of the last 70 years has represented the Morgan's core model. It is differentiated by the use of the word 'Four' in its name, replacing the numeral '4' in the outgoing model.
The much-loved appearance of the model has remained virtually unchanged, but under the skin it's a design revolution. In fact, 97% of its parts are all new. Gone is the steel ladder frame, and in its place sits the CX-Generation bonded aluminium platform, as used in the Morgan Plus Six. It brings with it not just reduced weight, but an exponential increase in rigidity, with a resultant dramatic improvement in the car's handling. While the car's wheelbase is shared with the Plus Six, the Plus Four is almost 8cm narrower, and its wings maintain the distinctive rounded profile associated with the model.
Power comes from BMW, in from of its 2.0-litre TwinPower Turbo engine. Producing 255 bhp, 0-62 mph takes from just 4.8 seconds, while top speed is 149 mph. It puts the car's performance on par with outgoing 3.7-litre V6 Morgan Roadster. For the first time, the model will be available with a choice of an automatic and manual gearboxes: an eight-speed auto with paddle shift, and a six-speed manual. CO2 emissions, meanwhile, are just 159 g/km for the automatic version and 165 g/km for the manual, 30% than those of the Roadster.
Interior comfort has been improved with increased cabin space, extra luggage room, and easier access. Never-seen features such as central locking, LED front and rear lights, and ABS are now included, while previously optional items including sun visors, door check straps and a mohair hood now come as standard. A subtle but seamlessly integrated Bluetooth stereo system is one of the many all-new options.
In the creation of the future, however, the past has played a crucial role. The car is still handbuilt by the master craftsmen and women at Morgan's Malvern factory, uses the brand's core materials of aluminium, ash wood, and leather, and thanks to its low weight – from just 1009 kg – retains the famous levels of driving involvement.​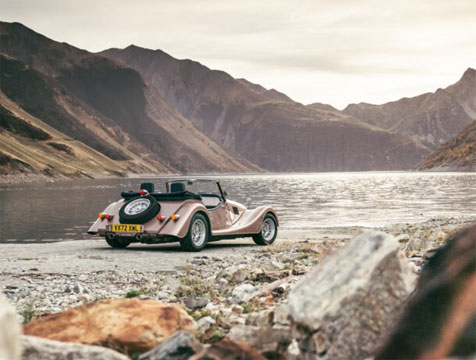 Timeless Design
When a design is as established as that of the Morgan sports car, evolution must come before revolution. Since its launch seven decades ago, the iconic silhouette has become a defining feature.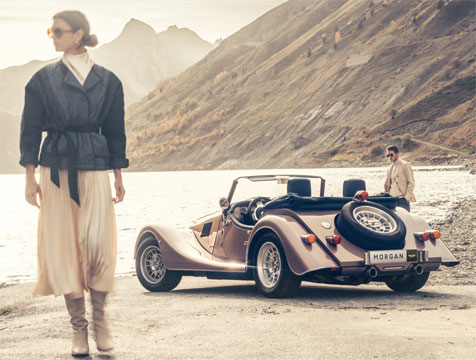 An expression of Individuality
Every Morgan is as individual as its owner. With an almost endless combination of materials, colourways, and options, to commission a Morgan, a wealth of possibility awaits.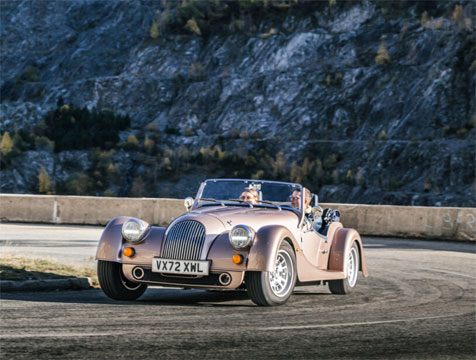 A sports car at Heart
Delivering a driving experience like no other, a Morgan is fundamentally a sports car at its heart. A unique connection to your surroundings leaves an everlasting impression for occupants.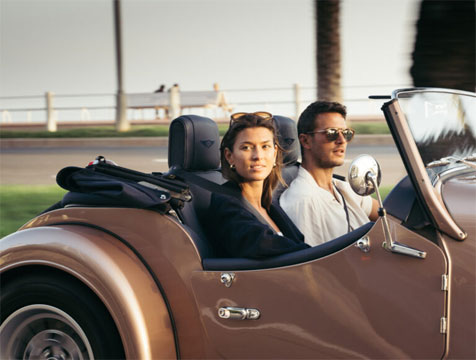 21st Century Coachbuilding
Peerless attention to detail, highly skilled artisans, the highest quality materials, today's Morgan sports cars represent an unique mix of traditional craftsmanship and the latest in vehicle technology.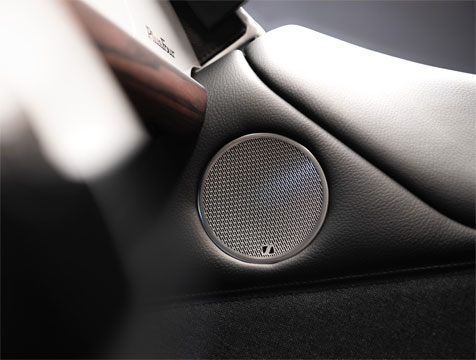 Sennheiser Audio
Sennheiser's revolutionary sound system utilises advanced software and invisible speakers to offer an unprecedented audio experience, creating the illusion of a sound stage in front of occupants.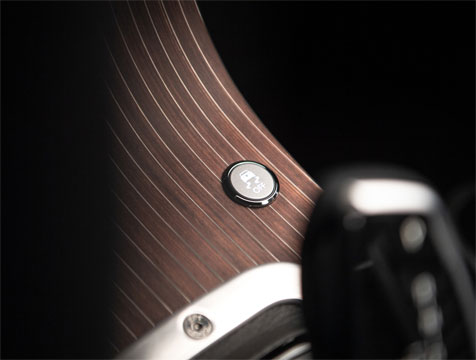 Electronic Stability Control
Dynamic enhancements to the new Plus Four are headlined by the introduction of Electronic Stability Control and AP Racing braking system.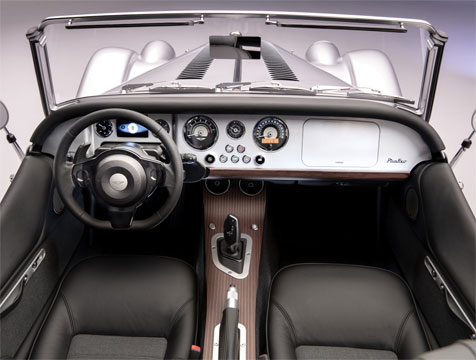 Dashboard
A new superformed aluminium dashboard has been designed to house new dials, a larger LCD screen, glove box, airbags, and a solid wood lower rail.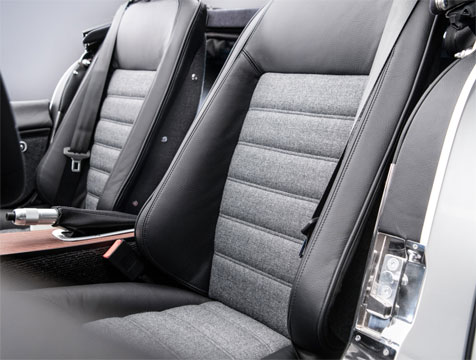 Two-Tone Fabric
Six two-tone fabric colourways have been curated for the latest Plus Four. Contrasting between the seats and door cards, each fabric colour is paired with a dedicated leather choice.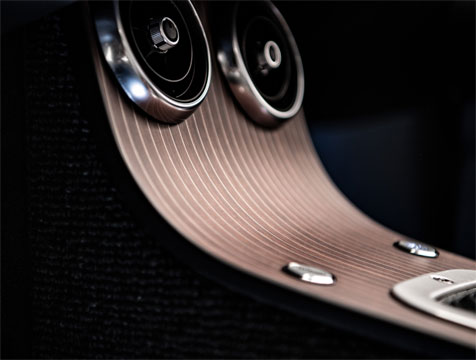 Marquetry Veneers
A range of engineered wood and marquetry veneer options are introduced on the new Plus Four. Taking inspiration from abstract shapes synonymous with Morgan, veneers feature along the centre column.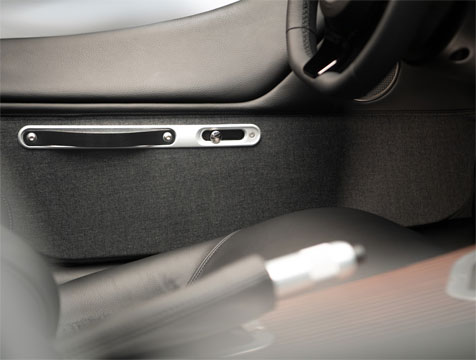 Door Interior
Redesigned interior door cards house a new 'bolt-action' door handle and speaker grille, whilst also displaying the two-tone fabric options.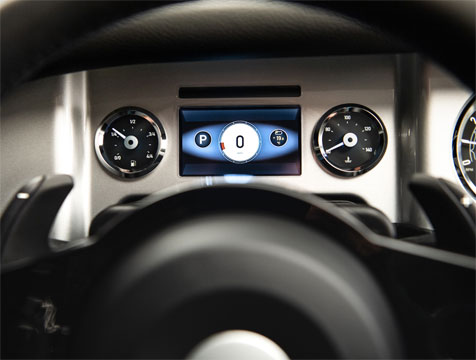 Gearbox Calibrations
Bespoke gearbox calibrations have been developed for the automatic variant of Plus Four. These calibrations enhance drivability and further the dynamic quality of the vehicle.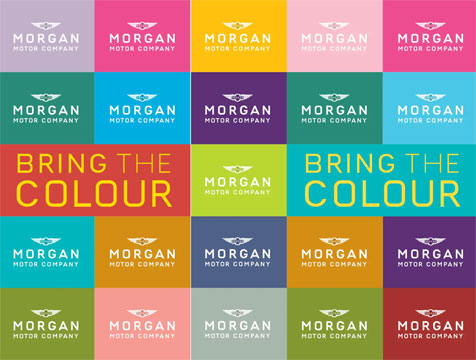 EMBRACE YOUR INNER CREATIVE
Morgan has a tradition of offering an almost endless combination of colour, material and accessory options on its models, ensuring customers have the opportunity to commission a true &quote;one-off&quote;.
To further this quest for colour, and encourage a vibrant summer in its Malvern factory, Morgan is including a full choice of paint, upholstery, stitch colour, piping and carpet options as standard, therefore removing the consideration of price from the specification process.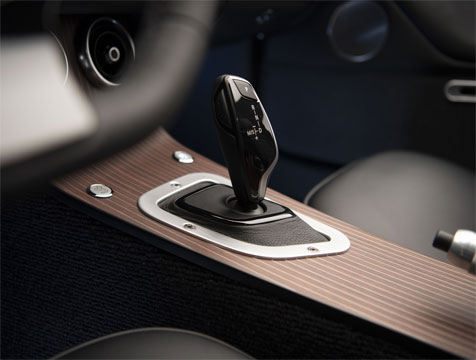 Technical Specification
MANUAL
Engine: BMW 2.0-litre TwinPower Turbo, inline four-cylinder
Gearbox: Six-speed manual
Maximum power : 255 bhp (190 kW) at 5500 rpm
Maximum torque: 258 lb ft (350 Nm) at 1000-5000 rpm
Acceleration: 0 – 62 (0-100kph) 5.2 seconds
Top speed: 149 mph (240 kph)
Fuel economy (combined): 39 mpg (7.3 l/100km)
CO2 emissions: 165g/km
Dry weight: 1,013kg
Length: 3830 mm
Width: 1650 mm
Height: 1250 mm
AUTOMATIC
Engine: BMW 2.0-litre TwinPower Turbo, inline four-cylinder
Gearbox: Eight-speed automatic with comfort, sport, sport+ and manual shift modes
Maximum power: 255 bhp (190 kW) at 4400 rpm
Maximum torque: 295 lb ft (400 Nm) at 1000-4300 rpm
Acceleration: 0 – 62 (0-100kph) 4.8 seconds
Top speed 149mph (240kph)
Fuel economy (combined): 45 mpg* (7.0 l/100km)
CO2 emissions: 140g/km*
Dry weight: 1,009kg
Length: 3830 mm
Width: 1650 mm
Height: 1250 mm
*Pending final certification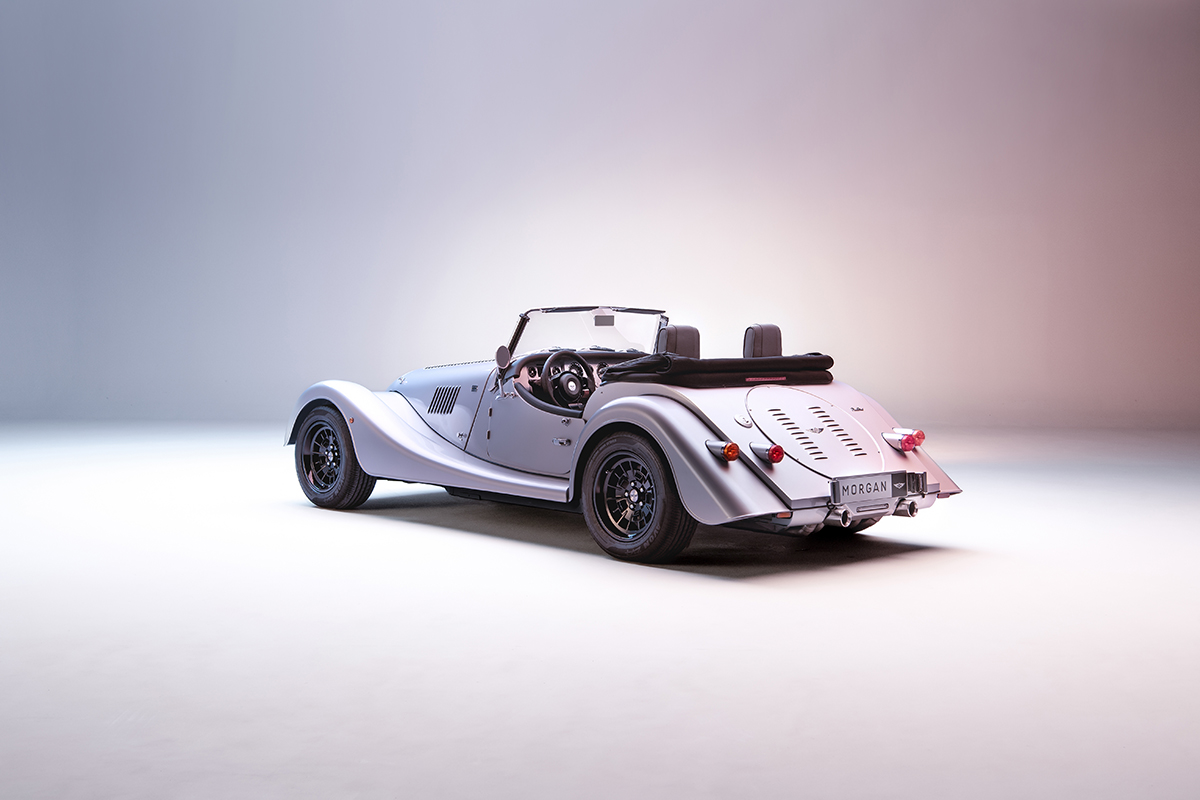 Key Features
| | |
| --- | --- |
| Dimensions | L 3830mm, W 1650mm, H 1250mm |
| Engine | BMW 2.0L TwinPower Turbo, inline four-cylinder |
| Capacity | 46L |
| Max Output | 255 bhp (190kW) at 4400 rpm |
| Transmission | Eight-speed automatic with comfort, sport, sport plus & manual shift modes |