Morgan Super 3 Malle Rally Special
Morgan Super 3 Malle Rally Special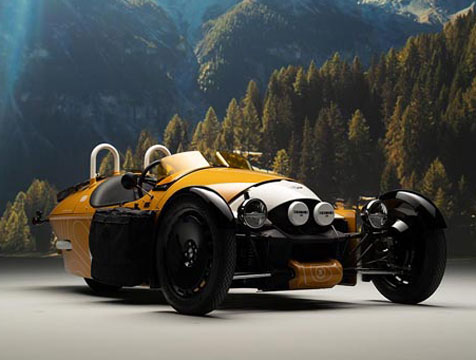 Details
The Morgan Super 3 Malle Rally Special is a celebration of adventure, embodying Malle London's 'Prepared To Get Lost' philosophy and the escapism of Morgan's Super 3
Revealed today at the Malle Mile Festival at Grimsthorpe Castle in Lincolnshire, the special collection has been jointly curated by Morgan and Malle London
In addition to an extensive array of bespoke features, owners will be equipped with the full Driver's Collection of Morgan x Malle apparel and accessories, as well as entry for them and a co-pilot to a host of Malle events including: a week-long Malle adventure rally, throughout Great Britain, across the Alps or up into the Arctic
The introduction of the 'Malle Rally Special' follows 12 months of adventure that has seen a Super 3 Support Vehicle take on a host of Malle's adventure, rallies and races.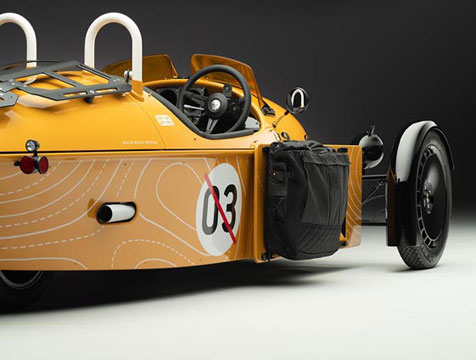 The Malle Rally Special edition features a fixed specification with a unique topographic livery, and is available in yellow, red, or black colour themes. These three distinctive colourways, which reflect Malle London's brand colours, culminate to create a series of Malle Rally Special
The Super 3 Malle Rally Special capsule collection is available to purchase now.
The Super 3 Malle Rally Special is available in a choice of three colours, yellow – which features prominently in the announcement photography and video –, red, and black, each of which reflect Malle's brand colours. The distinctive design is characterised by the specially commissioned livery which adorns the vehicle and is only available as part of the unique specification.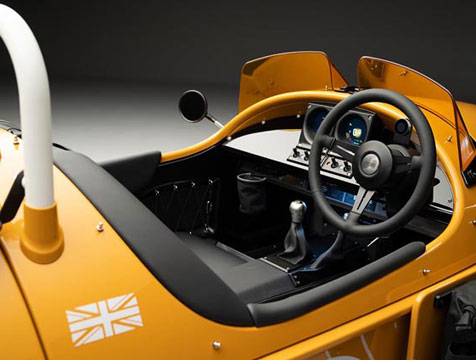 Co-designed by the two British companies, the livery incorporates a topographic map design that celebrates Malle's favourite British mountain road, as well as a choice of numbered roundel, Union Flag branding and the 'Prepared To Get Lost' tagline on the rear boot lid. The exhaust, nose cone and roll hoops are all finished in white. The special model features an extensive list of options and accessories as part of its standard specification. These have been curated to help distinguish the edition visually, as well as equipping owners for adventure. Highlight accessories include USB charging points, lockable storage, Beeline navigation system, interior bungee cords, rear luggage rack, LED headlights (for EU version only), heated seats, footwell lighting and cupholder.

The features on the Super 3 Malle Rally Special have been tried and tested during thousands of miles of driving by the Morgan and Malle teams, including a 4,000-mile intense road trip in just 12 days. Two Driver's Collection sets, which include Malle x Morgan jackets, knee guards, step guards and panniers, are also equipped with the vehicle.